SPRING SUMMER 2021
"QUO VADIS?"

During this pandemic, Omar Afridi represents the collaboration with Lebanese artist Souheil Sleiman in Spring Summer 2021. "Quo vadis", a Latin phrase meaning "Where are you going?", catastrophes always stimulate people to ask the 'big questions' - artistic, philosophical, and technological innovations are partial responses to these.
Souheil Slemain Quo Vadis? (2020)
Acrylic on Canvas
120X189.5 CM

IMPASTO HAT"



In SS21, Omar Afridi collaborates with HAAT-ery. on the design of a unique hat, which we call the "Impasto Hat". HAAT-ery is a project examining historic headwear, researching texts, images and techniques, and employing a small team of milliners in London to produce a new and vibrant range of hand-made headgear.
THE HANDS

Human activities are mostly done by hand and the movement of muscles. Over time, with tools, it brings about changes that change the visual appearance of existing substances. By Georges = Henri Luce When focusing on the act of painting, the hand faithfully embodies the intellectual scheme that already exists. It is not a follower but an independent person involved in the production of the work. Even more interesting is undoubtedly the transliterated praise of the clumsiness embodied in the left hand. Will. It's a sign of clumsiness and accidental disobedience to control, and its ascent.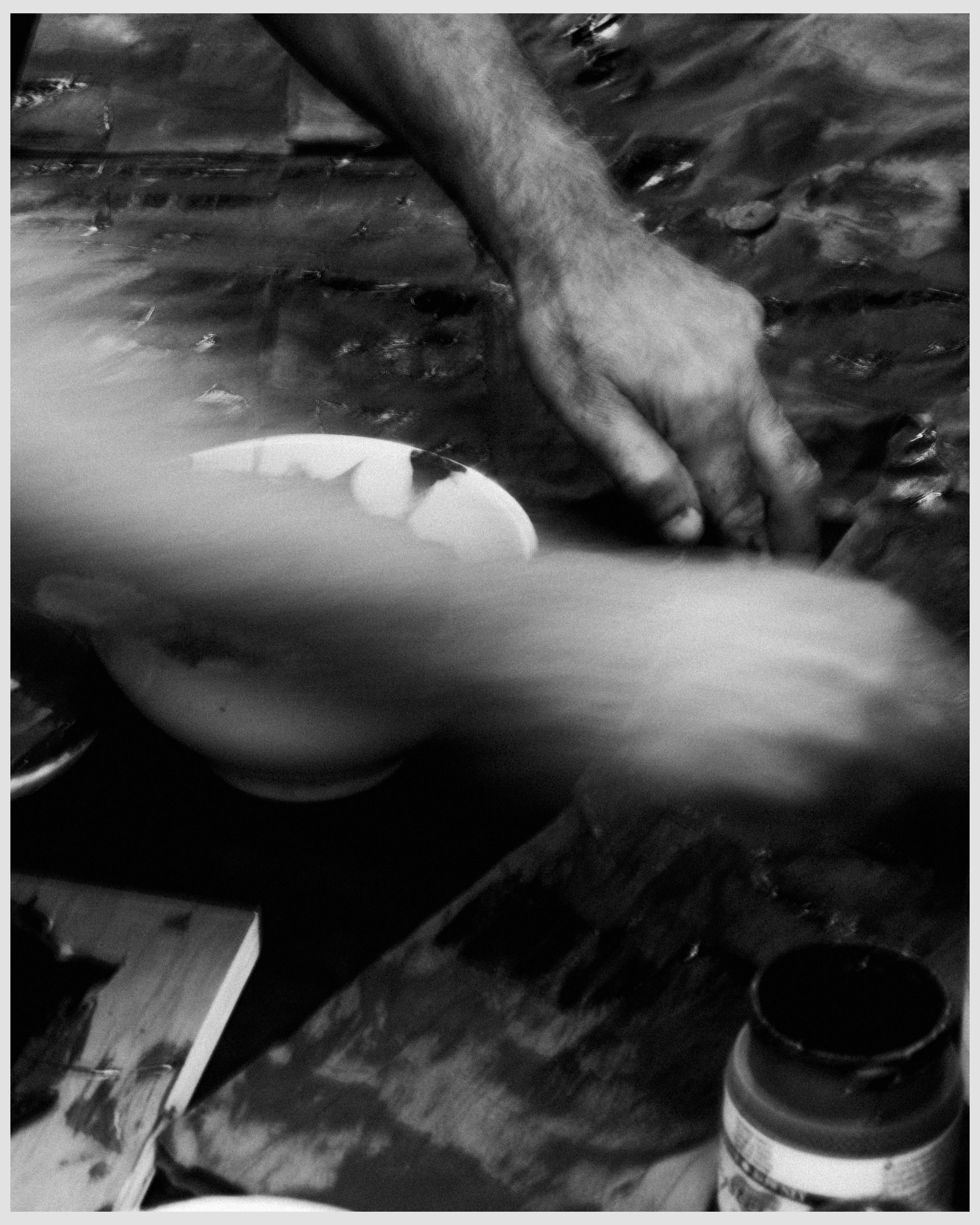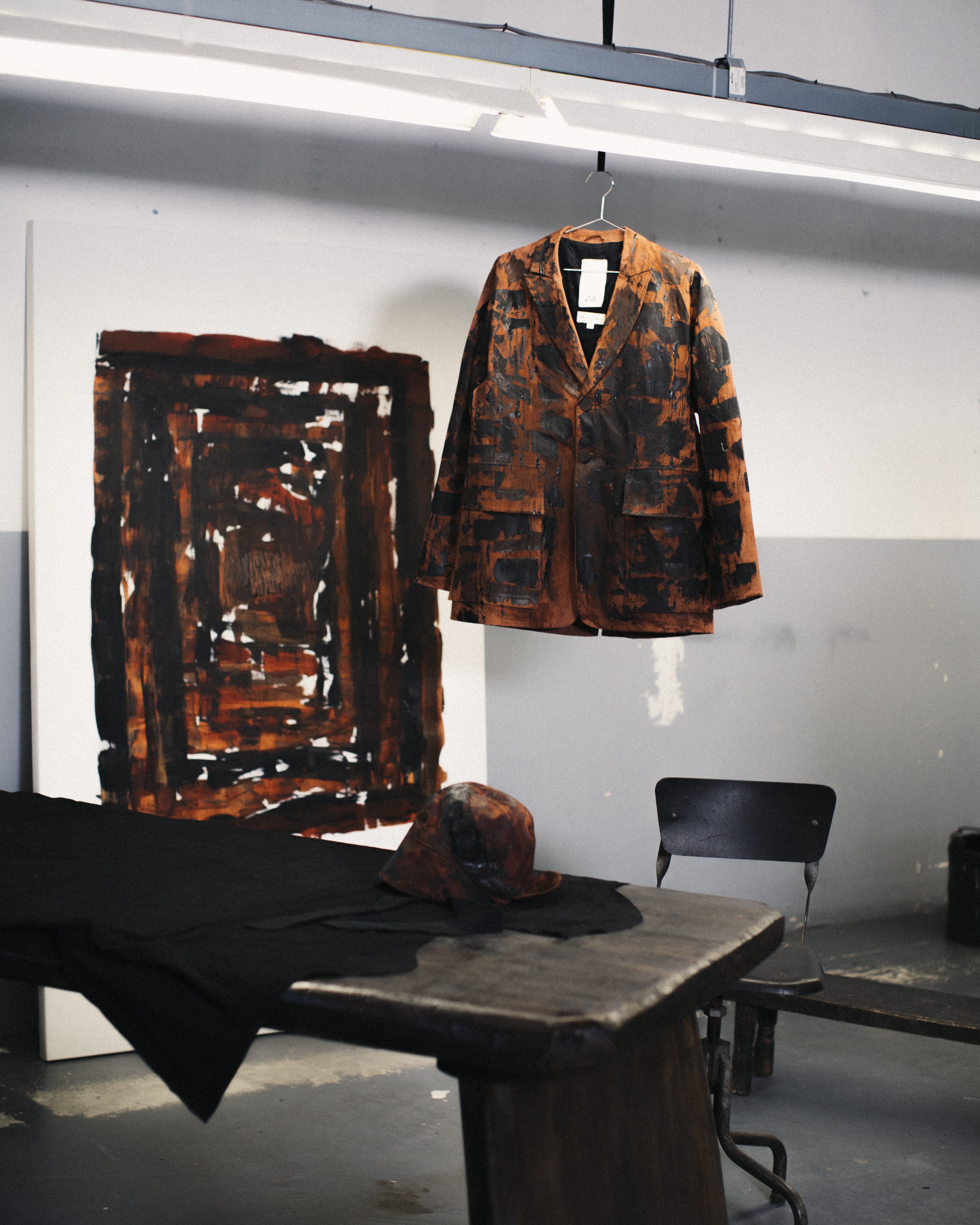 Omar Afridi's garments focus on multiple textures and layers, gestural calligraphic brushwork, collage, and grattage. The forms and textures of Afridi's entire collection resonate with artistic energy and spontaneity.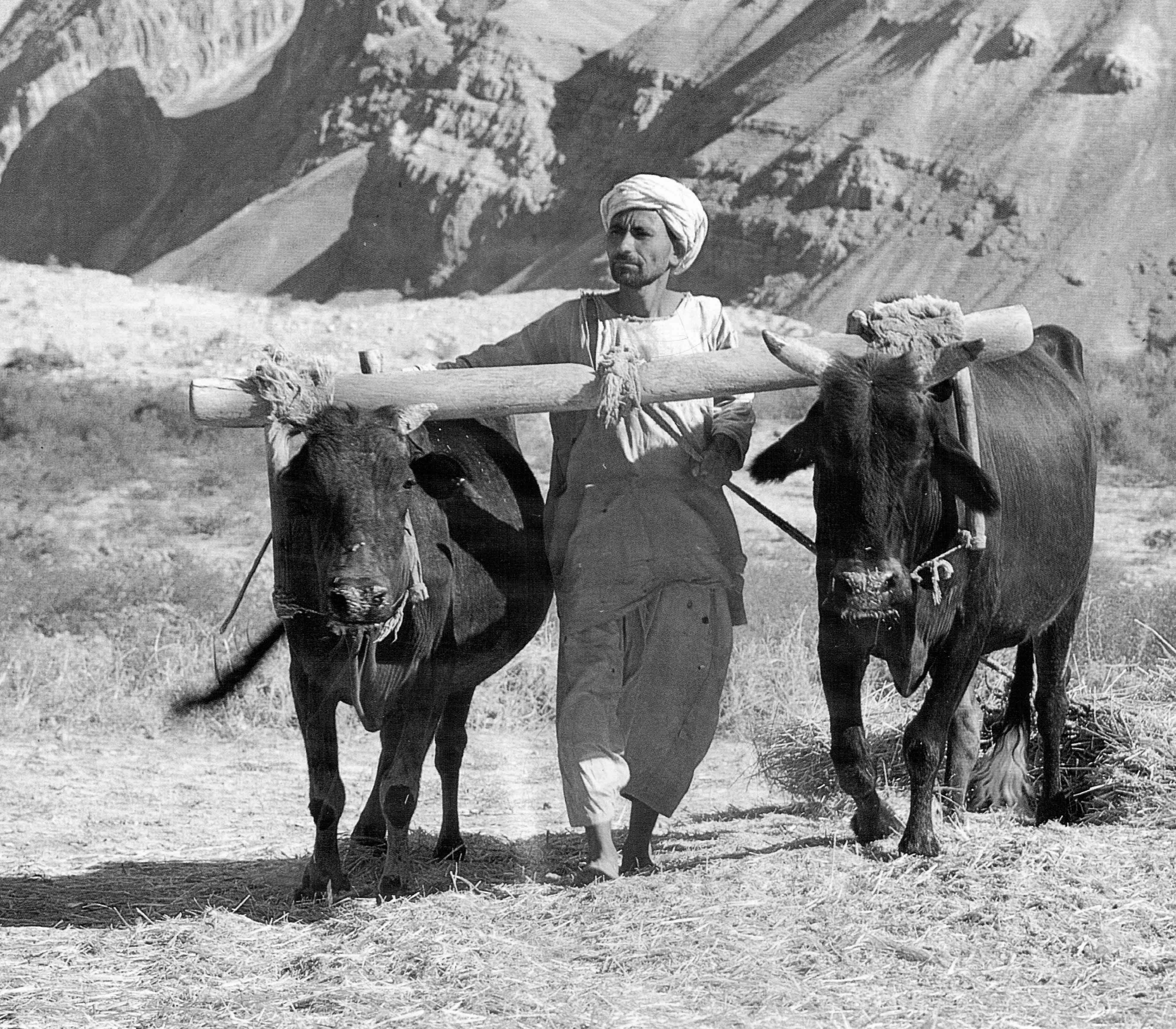 Courtesy of Gorm Pedersen- Afghan Nomads in Transition
Bringing the ancient Afghanistan headwear Turban to our Spring Summer 2021 is very common headwear among the Pashtuns. It is not a fabric that covers. A Turban is an essential symbol of their identity, culture, and religion.

Omar Afridi ensures, as always, that the entire collection - accessorized with bags and head­gear - affirms the integral rapport between body and materials. Enjoy the latest chapter in Omar Afridi's unfold­ing story of primitive, elemental fashion. Art is for wearing: wear the artwork.
OMAR AFRIDI, Spring-Summer 2021-2022
IN ATELIER / PAINTING BY SOUHEIL SLEIMAN IMPASTO JACKET